Beauty: Beauty Boxes from September to December
13:00:00
Im so behind in blogging. So I thought I'd lump together as many beauty box reviews as I have photographs for from September till the end of 2012. I'll try to do them according to the month they came out but I can't quite remember the order. Oops!



September

GlossyBox

The September Box theme was 'Rising Stars' and the box was designed by an illustrator called Maggie Li. The idea was up and coming brands/products. I was a bit unsure as to why some people received vitamin E cream from The Body Shop, which is neither an up and coming brand nor product (it is a good product though, but it wasn't in my box anyway!)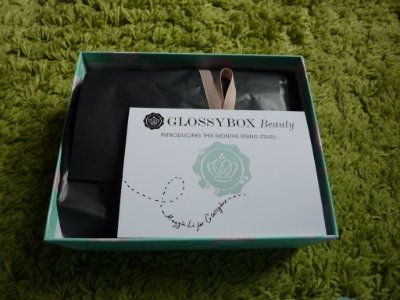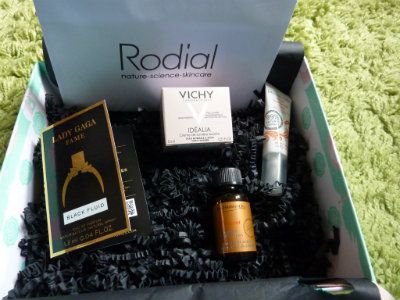 Lady Gaga Fame fragrance sample - this wasn't what I expected at all. Its a lot more floral and wearable than I was expecting from Ms Gaga. This fragrance is black but turns clear on the skin which is apparently a world first, who knew?! I liked this and I would buy it.
Maghrabian Oil - another month, another hair oil! Haven't had a chance to try this particular one yet while I use up some of my others, but I am looking forward to trying it out, eventually.
Rodial 5 minute facial and glamoxy serum - shamefully I haven't tried these either, which were packaged together in the white envelope. I hope I don't love them as they're toe-curlingly expensive!
Balance Me Wonder Eye Cream - I think I have two or three of these samples now. Balance Me gets a big thumbs up from me for lacking in the usual nasty ingredients so at least I can use them without fear of my face swelling up or falling off. But I am a teensy bit bored of getting Balance Me products in boxes.
Vichy Idealia Day Care Cream - Vichy are a cult French brand who are making extra waves in the UK on the back of us all going wild for French Pharmacie products. I stick to mattifying day creams for most of the year but come the winter my skin can take a little more so this has been useful to me on colder days.
All in all, not a bad box from GB in September.
LuxBox
Next up was a Limited Edition box from LuxBox. I'm not a regular subscriber but thought I'd try the one-off box to see if it was worth it. It was £20, more than their regular boxes. Was it worth it? Erm, well, not exactly.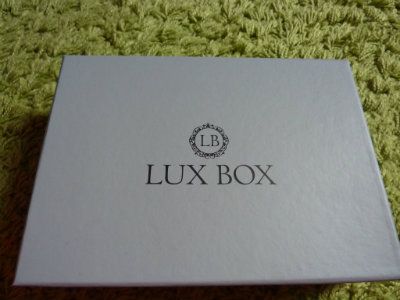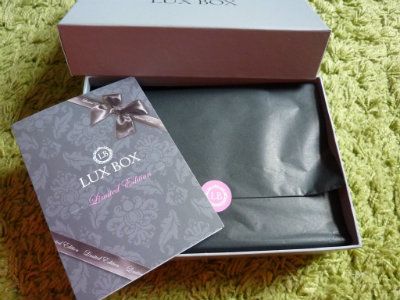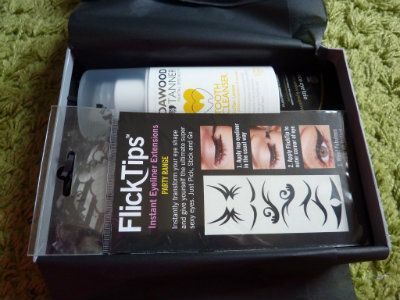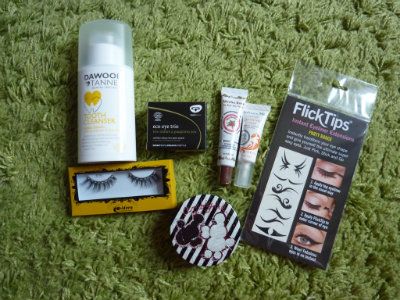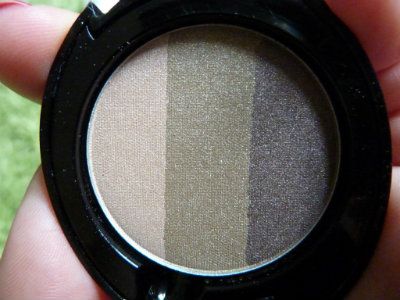 Dawood and Tanner toothpaste in Sicilian Lemon - when I saw this I was initially pretty disappointed. But I'm currently using it and I love it! It isn't nearly as stingy in the mouth as some minty toothpastes and generally, I've been converted. Its about £6 but its a huge container so I'd definitely consider repurchasing when it finally runs out.
Eldora lashes - my second set of Eldore lashes that I've received in beauty boxes and these are hideous. The last ones had subtle diamantes on them which were ok, just not my thing (I've promised them to a fellow blogger but been useless and never sent them to her. Well done me!). These have hideous 'IN YOUR FACE' plastic diamantes on that I'm not sure will suit anyone at all ever. Yuck.
Green People Eye Trio - these look good and I like the colours. They seem to be well pigmented and they're made without any nasties in them which is great.
Sensationelle Flick Tips - I've still not gotten round to trying these. I wear enough eyeliner to rival the late great Amy Winehouse so I've never really considered needing a temporary tattoo in place of my slightly lopsided make up skills. Still, I will at some point try them out I'm sure!
The Rosebud Perfume Company Mocha Rose lip balm - this is a very strong smelling balm that leaves lips well conditioned. I like this and its a must have in my handbag.
Balance Me Wonder Eye Cream - two eye creams in one month. I am surely being spoiled....
Steam Cream - this is my second sample of Steam Cream. I'm going to be honest and potentially a bit contraversial when I say I don't really get whats so great about this stuff. I am going to persevere though. I now have 2 full tins and one half used tin to plough through so I've got plenty of time to grow to love it.
Had I known the contents of this box before purchasing, in all honesty I don't think I would have bothered. It was nice to try some of the products but overall I could have lived without this box.
Latest in Beauty
Latest in Beauty offered us the Wedding Preparation Box this month. I'm not getting married but I'd never let such trivial technicalities get in the way of buying a beauty box ;) this one was well worth it to non-brides anyway. Honest!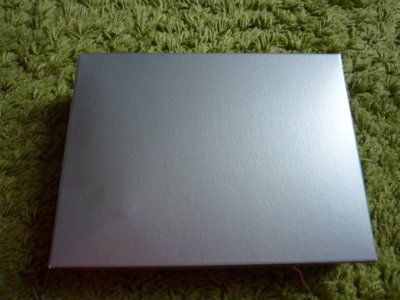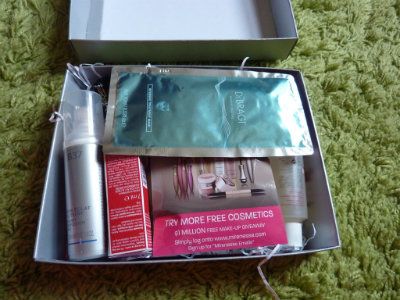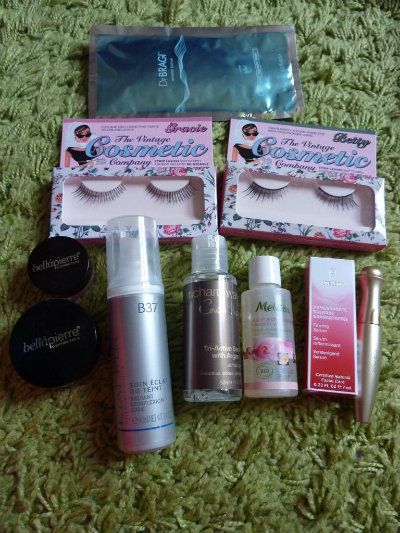 Bellapierre mineral blush in Desert Rose and Shimmer Powder in WOW - I have only ever tried one mineral blusher before, by Maybelline I think. This one was a bit darker than I'd ever have picked for myself but I really like it! I need to use a light hand to apply it and buff it quite well as I'm super pale but I love the colour it leaves behind. I haven't used the shimmer powder as yet. Its very sparkly indeed and I'm not usually one for sparkles.
Etat Pur Radiant Complexion Care - I was looking forward to using this but to be honest, its a touch too dark for my skin which meant that, even with only the tiniest bit applied, I did not look radiant with an even skintone, instead I looked a little bit unwashed. A great product, just not quite right for me!
Vintage Cosmetic Company lashes - these are a hundred million times better than the horrid Eldora ones I keep receiving. Much more useable and natural.
Dr Bragi Intensive Treatment Mask - this is one of those fabric facemasks and it addresses redness and dehydration as well as helping to firm up skin. I've been saving it for a special occasion but I'm excited to try it!
Richard Ward Tri-Active Serum with argan oil - Richard Ward is Kate Middleton's hairdresser and I'd tried a scalp and hair mask of his last year which I liked. I like this serum a lot, its a lot like all the serums and hair oils that have leapt onto the market. Leaves my hair soft and shiny. Lovely!
Melvita Rose Micellar Water - my favourite micellar water, I've had 3 or 4 samples of this an the size is great for travelling with. This is excellent at removing make up and the general grime that ends up on our faces. I'm not normally a fan of anything with rose in it but for this excellent product I make an exception.
Weleda Pomegranate firming night serum the Weleda range is really growing on me and I've had a few samples of the pomegranate range here and there. Not too greasy on the skin, I like this!
Mirenesse Secret Weapon mascara - this was a bit of a let down for me. Im blessed in that I have crazy long eyelashes, well, they look like your average lashes when I dont have makeup on, but once I put mascara on they fan out and lengthen beautifully whether I pay big bucks for mascara (pretty much never) or buy something for £1 from MUA. However, this mascara did nothing for me and the formula seemed a bit dry so I struggled to get it on my lashes. A bit of a shame but it was nice to try it anyway. Its quite expensive and because I can get good results from a £4 mascara, I don't tend to stray ever.
Another fab box from Latest in Beauty and my favourite box from September.
October
Glossybox
This month Glossy Box donated the proceeds to breast cancer care which was a lovely touch. The theme was DIY Treats with which to pamper yourself.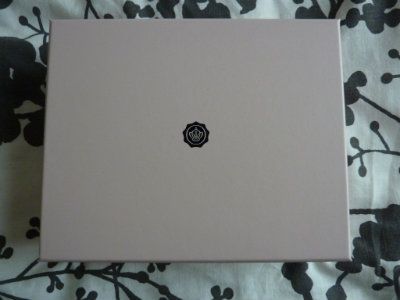 Dr Jart+ BB Cream - Im a big fan of BB creams with my go-to being Missha which comes from S E Asia. One of the major complaints about BB creams is that they're too grey for most people's skin tone but for some reason they work beautifully on me! I've enjoyed trying this out and I may repurchase it in the future.
Skinetica Anti-Blemish Solution - perfect to pop onto any problem areas of which I sadly have several. I must admit I popped this into a drawer and forgot I had it so I haven't given it the try out it deserves. If it works well on breakouts I will definitely repurchase it.
Yves Rocher Moisturising Cream Lipstick - I'm a big fan of Yves Rocher and was so pleased to get this lipstick. I forget the shade name but its a lovely red which would go well with any skin tone. This is nice and moisturising on the lips and I have really enjoyed wearing it.
Olay Regenerist 3 point treatment cream - despite already needing a few anti-aging products for my face, Olay sort of leaves me in the cold. I wouldn't repurchase this.
Anatomicals Dont Just Clean It Woman, Scrub It! - I was super pleased to see an anatomicals product in my box, I love their cheeky product names and the packaging. This smells like pink grapefruit and gives a light lather. I wish it was just a teensy bit more scrubby, but nonetheless I like it!
All in all, a great Glossy Box this month and I was really pleased with it.
Latest in Beauty
This month saw the Anti Aging Beauty Bible box being released. Don't say that after one too many sweet sherries. I'm 'only' 27 (feel about 97 though!) but I definitely bear the signs of aging on my face, so when this box was released, I sort of had to buy it. Yep.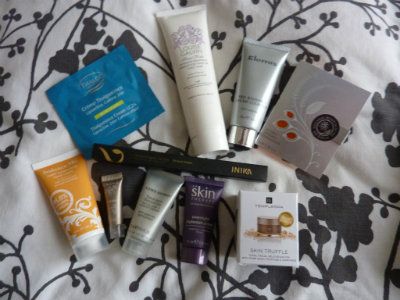 (Apologies for the fuzziness of the last photo)
Temple Spa Skin Truffle - this stuff is ridiculously expensive and incredibly rich and luxurious. Perfect for treating your skin when its feeling dry and very unhappy. This is a little too rich for me but really good for occasional use.
Elemis Pro-Radiance Cream Cleanser - I have yet to use this, I'm slowly making my way through all my different cleansers but I like cream cleansers so I'm looking forward to trying it.
Inika Mineral Lip Liner - this provides a great base on your lips for lipstick to adhere to and just lining your lips stops lipstick from feathering and bleeding onto your face.
Louise Galvin Sacred Locks Mask - I adore this product, I had it from LiB months ago. Although its aimed at thick/curly hair (mine is sort of thick but not especially curly) it works wonders on my hair. I love the orangey scent and it leaves my hair so smooth and sleek but not in any way weighted down and prone to getting greasy quickly. Try as I might, I cannot find this anywhere to repurchase it. Which is a horrifying thought as I'd like to stockpile it!
LP Skin Therapy Overnight Replenish Serum - Dr Linda Papadopolous is a psychologist best known for being one of the Big Brother 'experts'. I'm not entirely sure why she's turned her attention to skincare, but it is perfectly possible to be a psychologist extraordinaire and a beauty fanatic. I have to admit that I haven't used this yet but I will when i've used up what I've got on the go currently. Ignore my horribleness. As someone who will never make it as a chartered psychologist or have my own line of beauty products, I'm probably just more than a little jealous that she has both!
Lulu's Timebomb Neck, Jaw and Chest Cream - my neck, jaw and chest are not especially showing signs of aging, but my chest has got a bit of sun damage on it which I will need to try and address to avoid my chest making me look 10 years older than I am!
Thalgo Thalgomince Cream - This came in a sachet and thus has been forgotten about in a pile of sachets. I shall have to dig it out and give it a go!
Liz Earle Superskin Concentrate - a face oil, hooray! Sometimes I add face oil samples to my bottle of oil which I used for the oil cleansing method, but I like to try them 'neat' on my skin first before doing so.
Caudalie Vinexpert eye and lip serum - Another great product from Caudalie. What a great year they must have had sales wise!
Balance Me hand cream - I'd have been a bit happier with the smooth face balm however you can't go wrong with a hand cream and this is a generous sample size.
Another fab box from LiB. October was a good month for beauty boxes as I was pleased with both my offerings!
November
GlossyBox
The theme for November was Stocking Fillers. Fun little treats to either give you gift inspiration or provide a few presents for others!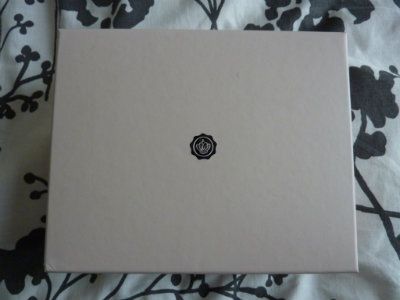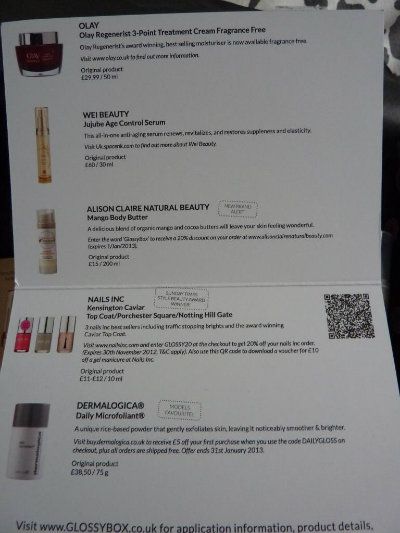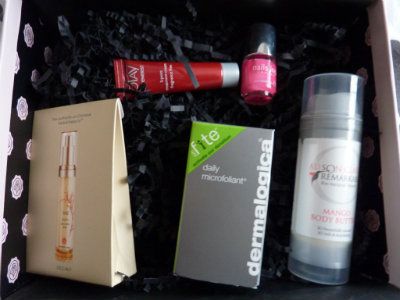 Olay Regenerist 3 Point Serum - Before I even received my box GlossyBox emailed me to point out I would be receiving this sample for a second time in error and to make up for it, I would receive something extra in my December box. Can't say I was delighted to see this again but I was pleased that Glossybox contacted me to tell me about it and make it up to me before the box even fell into my greedy paws.
Nails Inc Notting Hill Gate - this is a super cute and teeny nail polish sample. I'd rather have gotten my mitts on the top coat but I do love Nails Inc and this isn't a shade I've had before so I'm pleased with this.
Alison Claire Mango Body Butter - this stuff is lovely, it smells delicious and felt lovely on my skin. It sinks in quickly and leaves skin soft. Perfect in cold miserable weather.
Dermalogica Daily Microfoliant - initially when I saw this I was wary of it. I imagined it to be super harsh and scrubby and leave my skin stinging. I dont know why, this was just what I thought it'd be like. It wasn't like this at all! This has become a cult product for me, I love it. A little puff of powder into the hands, mix in a teensy bit of water, massage it over the face for at least a minute and rinse! This has left my skin in better shape than I've seen it in ages without causing any redness or irritation, and my skin feels lovely afterwards. When I dont use it for a few days I really notice the difference. I'll definitely be repurchasing this.
Wei Jujube Age Control Serum - I've heard good things about Wei but never tried them before so I'm looking forward to trying this serum, its added to my pile of samples to try as part of my night-time routine!
All in all, a decent box from GlossyBox. The Olay thing was a teensy bit disappointing but they sorted it out and apologised so I couldn't hold that against them!
Selfridges
Earlier in the year, Selfridges released a one off beauty box which was incredible. So when they announced a 'lucky dip' bag I was excited once more. Single handedly, this was the greatest fail of all time. The fail is highlighted particularly well in the terrible quality photo I took of my products: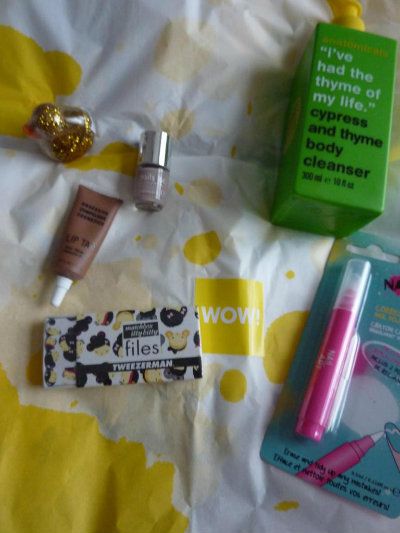 Firstly I'm not convinced half of these things are even sold in Selfridges. The Anatomicals was well received (although its not really a brand I'd associate with Selfridges), the gold duck is a yummy creme brulee scented lip balm, the tweezerman nail files in the packet are good for slinging in a handbag,the OCC lip tar is worth a lot of money but is in a shade of brown that only a select few skin tones would ever suit, and my skin tone is not one of them. The nail pen is the sort of thing I could pick up from the pound shop.The Nails Inc is in Porchester Square which is one of my favourite shades but I got a full sized bottle in a LiB box. I think what bothered me the most about this bag was the enormous variation. I get that its a Lucky Dip bag, but some people got 7 items, some people got 6 items and some kind of gift card, some people got REN and Dermalogica products whilst some people got what appeared to be tat left in the back of the store room. This cost just under £20 when you factor in the postage and whilst it might just about add up to that it wasn't really worth it and I should have used that £20 to go buy myself things I would have appreciated all the more. What also irked me was the frankly rubbish response from Selfridge's social media. A cut and pasted response with poor spelling given to everyone as a parroted response. If you're going to C+P, make sure you haven't made any typos first. Big thumbs down all round from me, it'll take a miracle for me to get over excited about another Selfridges venture.
GlossyBox
Back to GlossyBox for my final box of November! This was the second of their limited edition boxes and featured products from
ESPA
. I was drawn to this box as, for the first week, it was £20 and came with a £30 ESPA gift card, making it really good value indeed!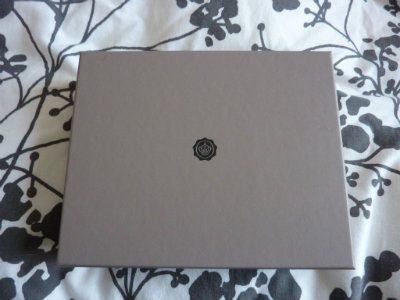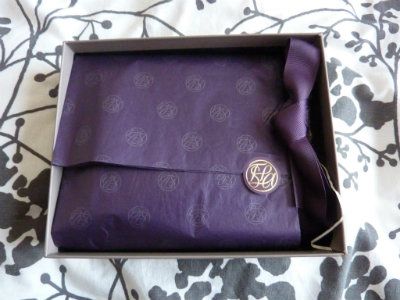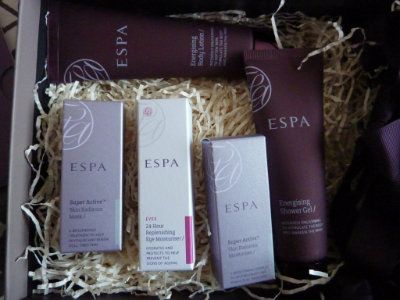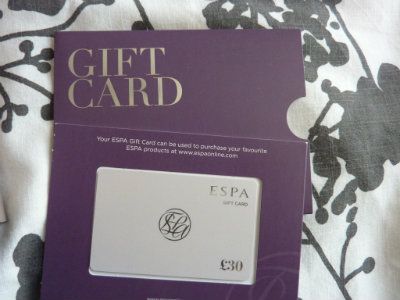 Skin Radiance Mask
Skin Radiance Moisturiser
Replenishing Eye Moisturiser
Energising Body Lotion
Energising Shower Gel
These are great to give you a try out of the brand and also great for travel. I dont get to travel much so when I do like to take really nice luxurious samples with me to make it extra special! Alternatively these are ideal for a lovely pampering session.
December
I don't have pictures of everything in December but I'll put what I do have up here and I can do a continuation post in the new year when I'm back at home.
Latest in Beauty
On the 4th of November Latest in Beauty launched their advent calendar in collaboration with You magazine. I was desperate for it. But I also knew, and had known for some time, that I was on the verge of being made redundant and I have struggled to find a new job in my preferred sector. So I knew that I couldn't spend £60 on this, even if it was the most amazing thing I'd ever seen, ever. I moaned to my other half about it endlessly. Towards the end of the month, I received a surprise email from LiB offering me a single use code to buy the calendar at half price. Amazing! I spoke to my other half some more about it and he decided to buy it for me as an early Christmas present using my code. As luck would have it, it arrived on December 1st and it was huge!
<
center>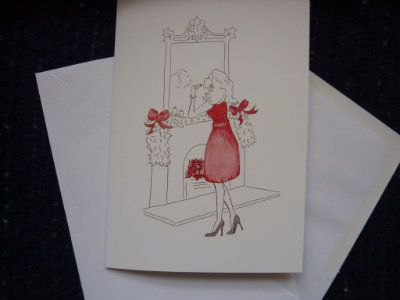 I posted pictures on my instagram account of what was in each day, but I came up to my family home in Scotland on the 22nd so the 23rd and 24th remain unopened in my house down south waiting for my return! All the items have been excellent though, I've been so so happy with this and I'm extremely grateful to my other half for treating me to this!
Annnnnd finally for this epic post, another box from Latest in Beauty! They released three boxes in the same week, an Editor's Picks, a Party Prep and a Pampering Box. I opted for the Pampering, because the other two contained quite a lot of things I'd had already and all three contained things I'd already got or would be getting in my advent calendar.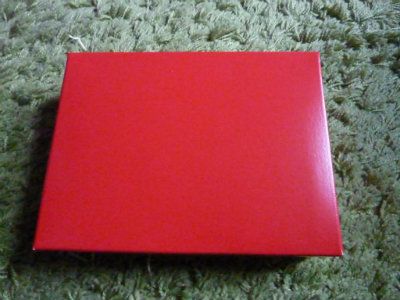 Alterna Seasilk colour hold moisture conditioner - I dye my hair fairly frequently and have been considering dying my hair red again soon, which requires a lot more upkeep than the brown I've been putting on recently. I've never tried Alterna before but I've heard good things.
Ginvera Green Tea Exfoliating Marvel Gel - This has done the rounds of the blogosphere with people saying its great and I'm really excited to try it!
Lola Rose Crystal Rock Hand Cream - a massive size! Perfect for the night-stand.
Belleza Botox Effect Gel - a full size of this, to target wrinkles.
111 Skin Space Age Facelift Repair Serum and Day Cream - some samples to try out this brand
Melvita Rose Extraordinary Water - I'm a huge fan of the micellar water so I'm keen to give this a go.
Mavala Nail Polish in Rouge Rubis - a great colour and it came in packaging to serve as a Christmas tree decoration!
Eve Lom Rescue Mask - I've had this sample several times which is definitely not a complaint as I really like it and don't think I could afford the full size product! Always enjoy using this.
Balm Balm organic lip balm - my understanding is this is a multi-purpose balm. I can't get enough of balms.
Nicky Clarke Instant Calmer - I've not tried any of Nicky Clarke's range but I'm looking forward to trying this out.
And that, my friends, was the rest of my year in beauty boxes! In the New Year I will post about the GlossyBox December box (I have it, I just haven't photographed it!), the LiB Advent Calendar contents and the December LuxBox, which I caved and ordered when I saw so many good reviews on it.
Thanks to all my followers for reading and commenting and chatting to me on Twitter. It's been a pleasure making new blog friends. All the best for 2013, see you on the other side!