Fashion: Lulu Guinness for Uniqlo
13:30:00
Those who know me know I am a total Lulu Guinness girl. I love her, I love her designs. Classic with just the right amount of quirky. My wonderful OH bought me the black patent leather large frame purse a few years ago for Christmas, and then this Christmas just gone he spoiled me utterly rotten with my dream bag, the perfect black patent leather Pollyanna. Yes, I'm the luckiest girl alive. No, I never want to be parted from my OH so I'm afraid you can't have him!

Imagine my total excitement to discover (rather late to the party as well I might add), that Lulu was releasing a t-shirt collection with Uniqlo. They launched yesterday and I managed through the skin of my teeth to pick up 4 t-shirts from the collection. I wasn't able to shop at 9am online so I didn't get all the t-shirts I wanted in the colours I wanted, but that's ok. I'm still totally delighted to have managed to pick up something. If I ever wanted to get involved in a capsule collection, THIS was it.

These are the t-shirts I bought yesterday, they've been dispatched already, I literally can't wait!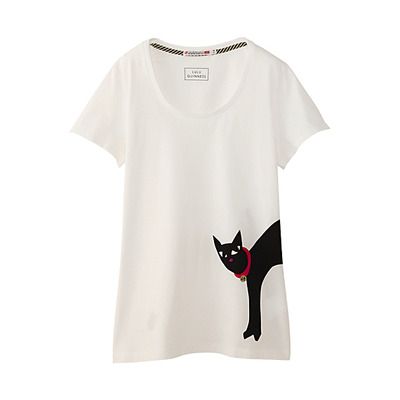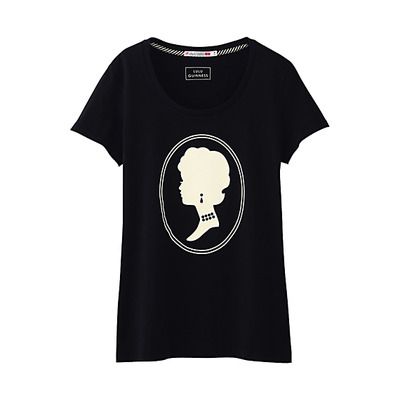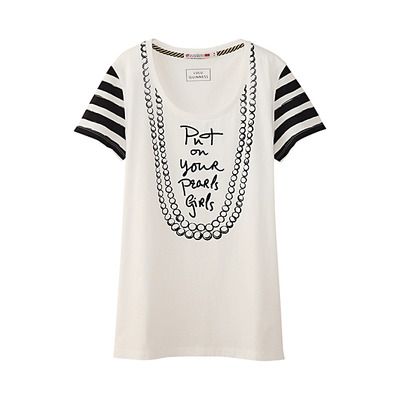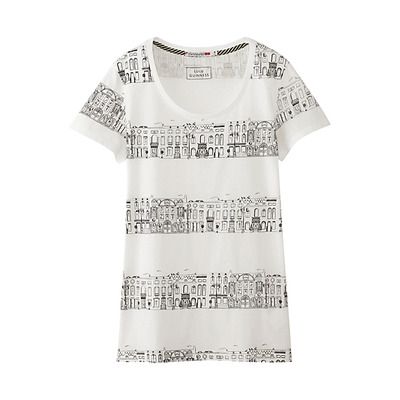 If you check out the Lulu Guinness website there is a chance to win a t-shirt, if you missed out.
What do you think? Did any of you buy from the collection? Yesterday was a blooming awful day for me at work, this was pretty much the only thing that got me through it, the knowledge that these amazing t-shirts will soon be mine!