Beauty: Beauty Week Day 6 - Latest in Beauty Luxury Samples
15:30:00
You won't have escaped the fact that I love Latest In Beauty. They had a recent promotion for free delivery, or freebies, so I chose free delivery and picked up a few samples from their Luxury Samples box. I ordered a couple of duplicates of items I really like, and then tried a couple of new things!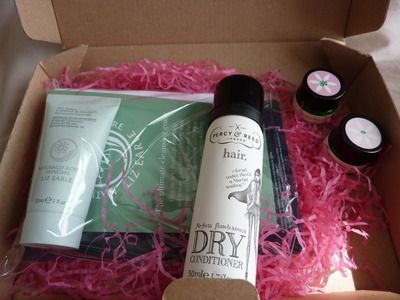 I ordered another Liz Earle Cleanse and Polish, meaning I have three of these samples sizes to work through!Its a perfect size for travel and I'm popping up to Scotland on a flying visit so I'll take one with me then to make sure I have nice skin! I also ordered another Percy and Reed Dry Conditioner. Dry hair products are my favourites and I really like this one! Again, perfect handbag/travel size.
My other two samples are from
Cyrine Aromatherapie
. This isn't a company I've heard of but I really fancied trying a couple of their face creams. I ordered the
Acne Prone Face Skin Cream
and the
Oily-Combination Face Skin Cream
as this most closely matches my skin type on my face. I really love that if you order a full size from the site it'll be personalised with your name on it! I tried out the Acne Prone cream last night and it felt really nice on my skin, seemed to deliver the right amount of moisturisation without my skin feeling greasy. I'll definitely keep trying the two samples, the products aren't cheap but if they're good then they'd be worth it!
I'd urge you all to try some of the Latest in Beauty Samples. Or maybe snap up their next beauty box? I Managed to secure the May Editor's Picks Box, which I am really excited about receiving, so look out for a post about it soon!