Beauty: July GlossyBox vs Latest In Beauty Editor's Picks Box
20:00:00
You know I can't resist pitting beauty boxes against each other! The Glossy Box vs Latest in Beauty posts disappeared for June but they're back for July!

This was a make or break GlossyBox for me this month. There's nothing wrong with the boxes I've had, per se, and I've definitely found some excellent products through them. But everytime I log in to review my products, or read blogs and I see the products that everyone else got, I am pretty much always disappointed and wished to get different products in my box. When I saw spoilers of the July box I knew that there were some amazing products on offer. And I wished and I hoped that I would get the good stuff!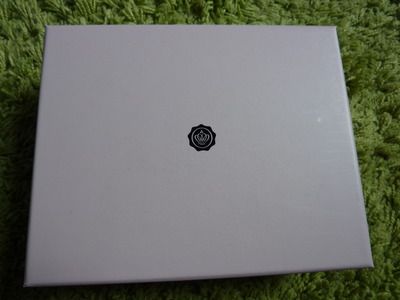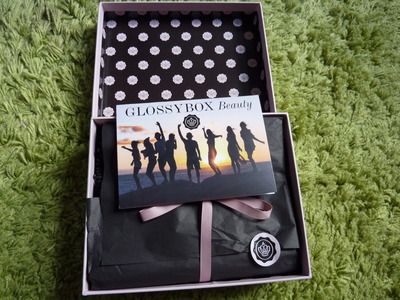 And I DID get the good stuff, yay! My box contained:
HD Brows Eye & Brow Palette - a fullsize with an RRP of £19.95. I received 'bombshell' which is supposed to be for blondes, but my eyebrows are very fair so this should be the perfect colour for me. I've got some eyebrow pencils but I haven't really mastered the art of defining my brows yet, so I hope this will help!
Clynol Enrich Colour Shampoo - I've just recently dyed my hair again and so a colour-protecting shampoo is perfect for me.
Muno Golden Glow - I'm loving gradual tanners and I love Monu so I'm very excited to try this. It says you can use it on the face as well, I'm not sure if I have the guts to try it there though!
Jelly Pong Pong Lip Frosting - you notice this as soon as you open the box, it has a very strong, sweet smell. You can use it on your cheeks as well as your lips, and it works really nicely on cheeks. And the smell is to die for!
Elizabeth Arden Visible Difference Balancing Lotion - its great to get a product for combination skin like mine. Unfortunately my dream product, Dr Nick Lowe's oil balancing day cream, is currently out of stock, so I am trying all sorts of products to tide me over!
There was also a 3-step Elizabeth Arden sample set for combination skin, three small sachets of product.
I'm completely elated by my box this month. I had basically decided if I had another month where I wasn't fussed about the box, I would cancel my subscription. But now I've been suckered back in! I just hope August can be as good :)
Next up, the Latest in Beauty Editor's Picks box. These boxes are getting better and better as the months go on, I'm completely loving them.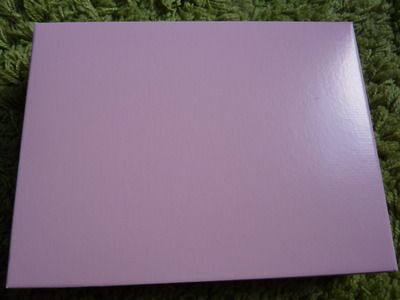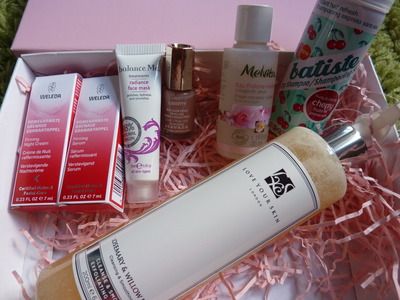 This month I received:
Love Your Skin Exfoliating Wash - this smells delicious and I love the packaging, really high end looking. This is a full size product with a £22 RRP!
Weleda Pomegranate Night Firming Cream - I'm in the market for a new night cream so I'm looking forward to trying this.
Weleda Firming Serum - I do love a good serum!
Mavala mini nail polish in Liberty - I have one other Mavala polish and I love it, so this will be great to try and I do love a nude nail.
Balance Me Radiance Face Mask - after being a bit disappointed by the face wash, but loving the lip salve and the body washes, I'm hoping this will be another winner.
Melvita Micellar Water - I'm currently using one of these and I really like it, and you all know I love duplicates, especially for travelling.
Batiste Dry Shampoo in Cherry - I'm a big dry shampoo lover and I like Batiste, its probably not my favourite but its still really good and I like the scents. A great one for travel.
Another excellent box from Latest in Beauty. A little more expensive that some of their previous boxes at £14.95 but totally worth it for the Love Your Skin wash alone!
Were you delighted or disappointed by GlossyBox this month? Let me know in the comments :)