Beauty: June Beauty Boxes
13:30:00
Yep, so, I am very behind in beauty box reviews. I've yet to establish my rhythm with blog posts. As you can tell!

I've done Latest in Beauty vs Glossy Box reviews before, but as I have two LiB boxes to review, its not really very fair. But you are getting three beauty box reviews for the price of one post. Hurray.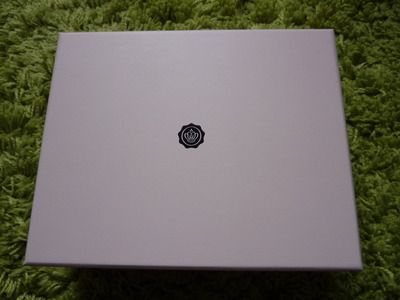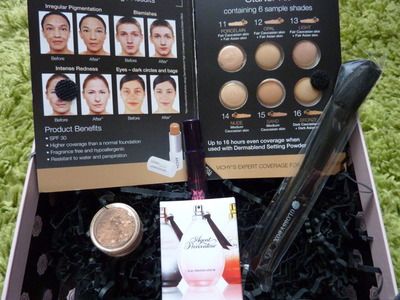 June's GlossyBox contained:
Glossy Box Beauty Brush - not the greatest brush I've ever owned but not bad as a backup.
Yves Rocher 'Sexy Pulp' Mascara. Yves Rocher are a great brand, and I've used a lot of their products in the past, and used to swear by one of their moisturisers, so I was excited to receive this and be re-introduced to the brand.
Three Agent Provocateur perfume samples, one of which I had tried before and wasn't quite for me, we'll see how the others pan out. I recall the perfumes are really expensive so if I'm not completely in love with them, I'm not likely to be buying them.
Vichy Dermablend starter kit - I love this, I love the fact that there are so many samples to allow you to find the perfect shade for you. Haven't tried this yet as its full coverage and despite my skin not being great, I've been leaning towards lighter foundations and BB creams because its been a bit humid lately.
BM Beauty Summer Warmth bronzer. This looks too dark for me, but I'll give it a whirl. It might work as an eyeshadow if it doesn't as a bronzer.
Not a huge amount wrong with my box this month (I could have lived without the brush, but when you see the selection of samples, I always get a sense of disappointment. Other boxes contained tweezers by HD Brows (yes please! I'm long overdue a threading session!), a gorgeous nude nail polish by Me Me Me (can't have too many nude nail polishes in my eyes), Caudalie fragrance samples, and a Paul Mitchell conditioner all would have set my heart alight a bit more than the products I got. Money is likely to get tight for me soon, and I think my Glossy Box would be the first expense I'd get rid of if I have to start making big sacrifices.
Something I will only sacrifice if it boils down to food vs beauty boxes, are the Latest in Beauty boxes. Lets start with June's Editor's Picks Box: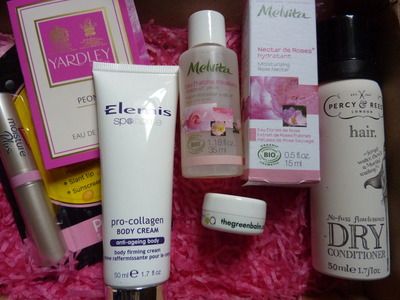 Which contained:
Carmex moisture plus tinted lip balm - this is definitely going in my handbag in my 'essentials' kit.
Yardley 'Peony' sample - in spite of myself, I love this perfume. This is my second sample and though its very unlike anything I normally wear, its growing on me. I love Royal English Daisy, so when that runs out I might be persuaded to buy this!
Melvita duo of rose miscellar water and a moisturising rose nectar cream - my first foray into miscellar waters and I like it. It makes my skin feel extra clean after getting all my makeup off (no mean feat!). The rose nectar cream is possibly a smite heavy for my skin, so I've been using it at night only. I'm not a huge rose fan, but I don't hate these products.
Elemis pro-collagen body cream. I got another sample of this before, and upon using it, discovered it deposits fine glitter all over your body. I can't decide how I feel about that! Its not my favourite moisturiser in the world, so I will add this to a box of products I am collecting for a giveaway which I hope will happen when I have a few more followers :)
'Green balm', which I confess to not having used yet, but this is a multi-purpose balm, which I love having in my handbag.
Percy & Reed dry conditioner, my third sample of this, and I love it. Much better than other dry conditioners I've tried (I should do a post on dry hair products soon, would anyone be interested? I've pretty much tried them all!)
Also in this box, but not pictured, was a self tan applicator mitt. A recent attempt to use gradual fake tan showed me that I am so pale I need to consider using a mitt to even apply gradual tan and this looks to be good quality.
All in all, I was really pleased with all these products, even the Elemis as I am happy to pop products into my giveaway box.
The other Latest In Beauty box this month was the Skincare Stars box. This was released in conjunction with You Magazine and I am such a fangirl, I wake up at an ungodly hour on the Sunday these boxes are released to make sure I get one!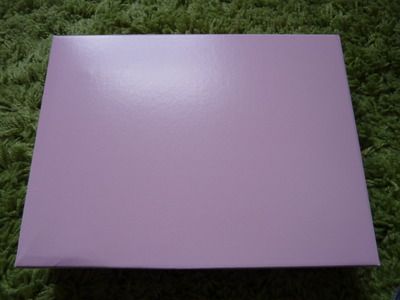 The Skincare Stars Box contained:
Etat Pur Miscellar Water - hooray! Another miscellar water! This is a full sized product which I will be trying out when I have finished the Melvita miscellar water.
Melvita Naturalift Youthful Skin cream - I'll get stuck into this when my Melvita rose nectar is finished. Again, I think it'll be best as a night cream.
Murad AHA/BHA exfoliating cleanser - I'm excited to try a Murad product as I've heard lots about them. I'll try this out when my current Korres cleanser is finished up.
Balance Me Moisture Rich Face Cream - I suspect this will be too heavy for me but I'll try it as a night cream. I have a bit of a love/hate relationship with the Balance Me products, the lip salve is wonderful, I liked the rose otto shower gel, but I tried a cleanser and a moisturiser before and they really didn't do it for me.
Kiehl's midnight recovery serum - this is one of those cult products and I'm very excited to try it out.
L'Occitane Angelica Hydration Cream - having tried Divine Cream and realising its not for me, I'm keen to see if this one is better suited!
I'm excited to try all these products, even if on the face of it (oh dear, worst pun ever?! I should take it out, but I'm leaving it in...) some of these products I wouldn't consider suited my skin type. Some of my new favourite products have come from beauty boxes and come from me being very skeptical about how they'd work for me, but trying them anyway and loving them.
In fact, I've been thinking about doing a post all about the products I've received in Beauty Boxes that I've loved and have become real winners and regulars in my skincare routine. Would you want to see that?
Did any of you get these boxes last month? What are your thoughts? Are you excited for your next round of beauty boxes? Please let me know in the comments :)