Beauty: Dermalogica and REN
13:30:00
Im a sucker for beauty products and I'm a sucker for discounts. So when I found out about some great offers on at REN and Dermalogica last month I couldn't resist trying their products out. Aside from the products in last month's magazine freebies, I'd never tried REN before but I had heard amazing things. And I've never tried Dermalogica either.

First up, REN. I told you here about the REN offers combining 10% off your first order, 10% off with WIMH and the free Six of the Best trial set. That's what I opted for. The cheapest thing you could buy to take advantage of this offer was some muslin cloths, but when I saw the Kit for Blemish Prone Skin I decided to give that a whirl as I'm always on the lookout for the perfect products for my face. Along side this I received the Six Of The Best kit and I got to choose four super cute teeny weeny samples for free.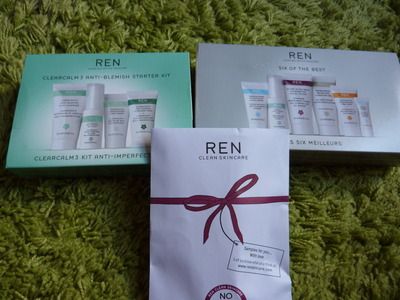 Here was my stash. I love that the tiny samples came in an envelope. I'm clearly easily amused!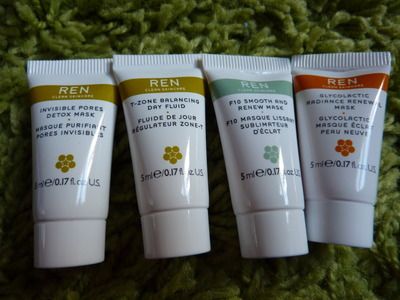 And these are my tiny samples. As you can see I chose the
Invisible Pores Detox Mask
,
T-Zone Balancing Day Fluid
,
F10 Smooth and Renew Mask
and the
Glycolactic Radiance Renewal Mask
. The last one comes in the
Six of the Best
pack too but I'd heard so many good things I thought getting a little extra wouldn't hurt!
So far, in from Kit for Blemish Prone Skin, I've tried the
mask
and it was really good. My skin has been disasterous lately and this took the angry redness out of my blemishes and calmed it right down. My skin felt very different after using it. It was tight but not so tight that it felt like I'd sucked all the goodness out of it and looked much better the next day too. I've also tried the radiance renewal mask and I like how its left my skin, although I do find my skin is quite greasy the next day after using it.
Next up was my Dermalogica. The box looked like this: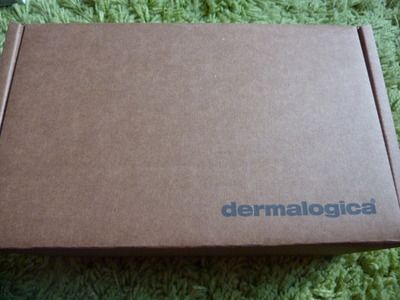 And I liked that when you opened the flap it said 'this box isn't pretty, but it is recyclable'.
I like it when my packages talk to me. Yeah, I know. There are things one shouldn't admit in the public domain.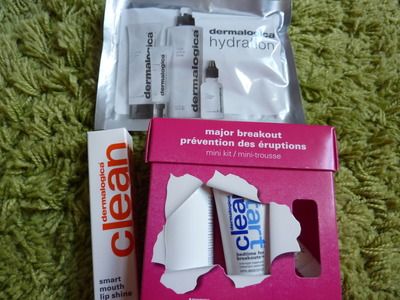 And these were my goodies! I went for the
Clean Start Major Breakout mini kit
again, because I'm always on the lookout for the perfect products for my skin. With this I received the
Smart Mouth Lip Shine
free, along with a Hydration deluxa sample kit, also free. I believe I had a voucher code for 10% or 20% off too.
I'm chuffed to bits with my haul and I can't wait to use up my current cleanser so I can get stuck into some of these to see how the work on my skin!
Have you tried any of these products? Or have you seen any excellent skincare offers anyway? Let me know in the comments!